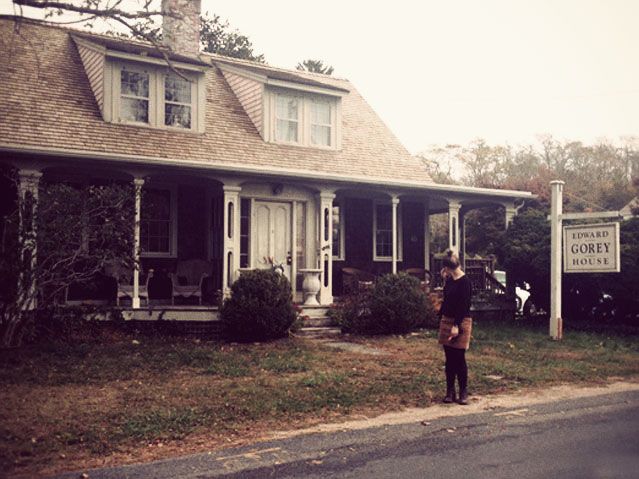 this weekend
b
and i drove to cape cod to make one of our longtime dreams come true: we visited the home (now
museum
) of one of our favorite illustrators - and personal hero - edward gorey.
prolific artist, obsessive collector, voracious reader and TV-watcher, compulsive mail order catalog shopper, avid ballet patron, wearer of fur coats with white chuck taylors, playwright, puppeteer, cat hoarder and part-time recluse with a small group of well-loved friends, the man himself was as fascinating as his work.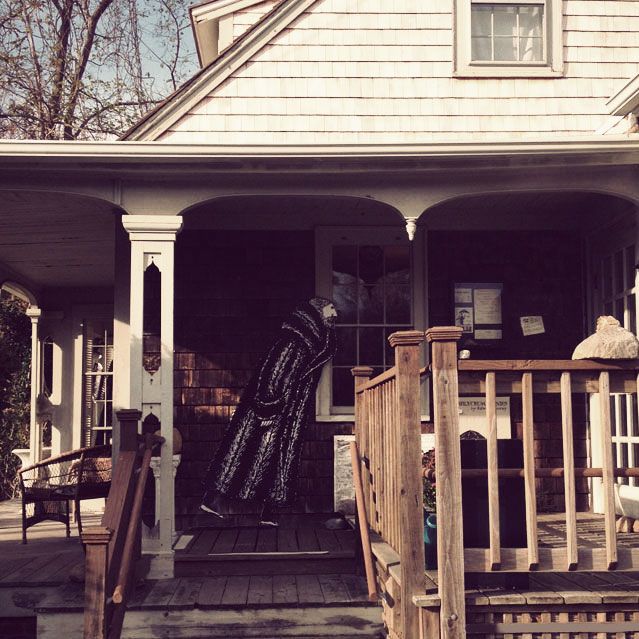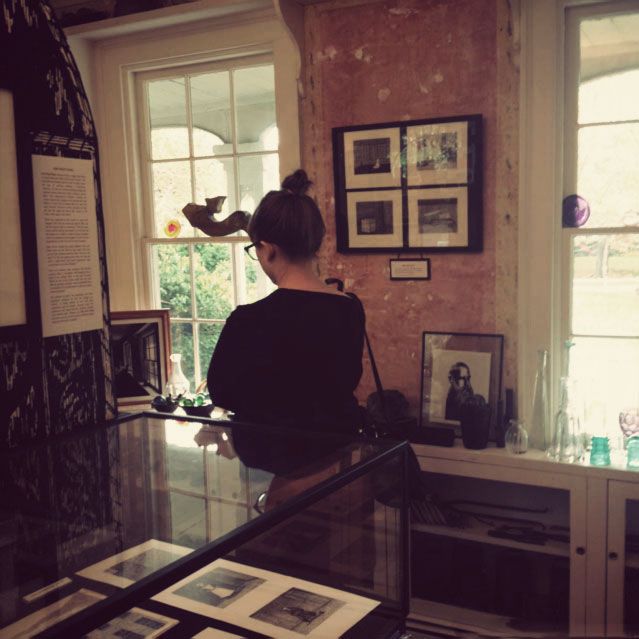 i'm grateful to have been able to explore "the elephant house," which has been preserved with care and special respect for his sense of humor. this year marks the 50th anniversary of
the vinegar works
and many of the original drawings are on display, but the exhibitions change - a good reason to return to the museum every once in a while, although if i lived on the cape i'd probably be a regular.