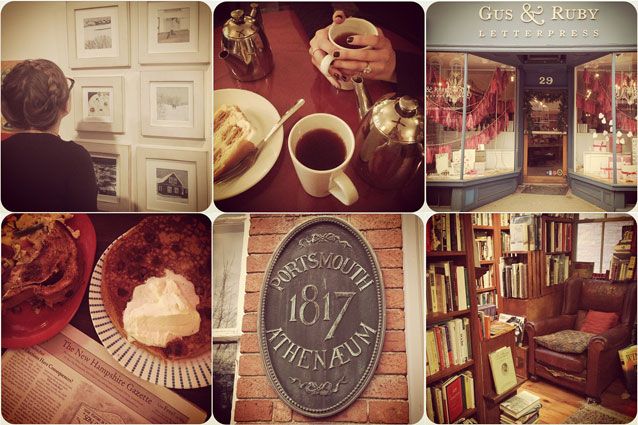 b
and i spent a picturesque weekend in portsmouth, which is quite possibly the perfect new england town. although small, the city center is so incredibly dense with shops and restaurants that the entire saturday afternoon was not enough to explore everything thoroughly. we'll surely return, and for longer. time spent with a dear friend is always restorative; i've wound my spring for the coming month.
the opening at
nahcotta gallery
had a very impressive turnout and two of my iceland paintings have already sold! the four remaining are still available in the gallery and through the
enormous tiny art show
website.