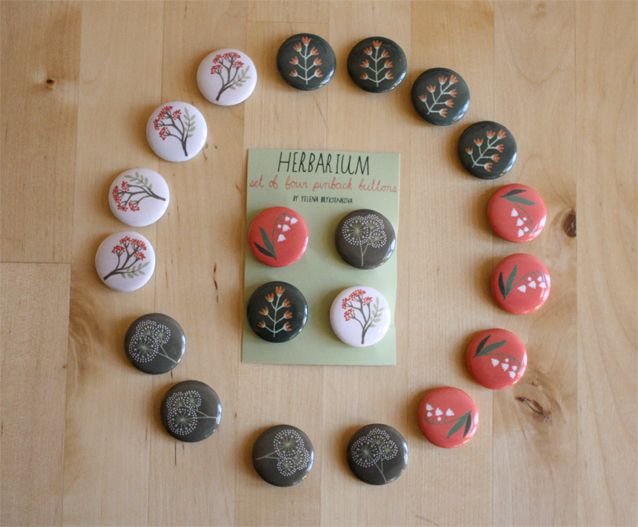 in celebration of false spring, there are new
herbarium pinback buttons
in my shop: lily-of-the-valley, queen anne's lace, rowan berry, and a flower i made up.
i also finally added a few
original paintings
, including my izzy lane illustrations, created for amelia's compendium of fashion illustration (update: already sold!) and will be adding more in the near future. one of a kind! up for grabs!