"deep inhale, sweet exhale": cigar-smoking guide for ladies in czech magazine "men/women only."
by jan pomuk štěpánek, art director petra kubíkova.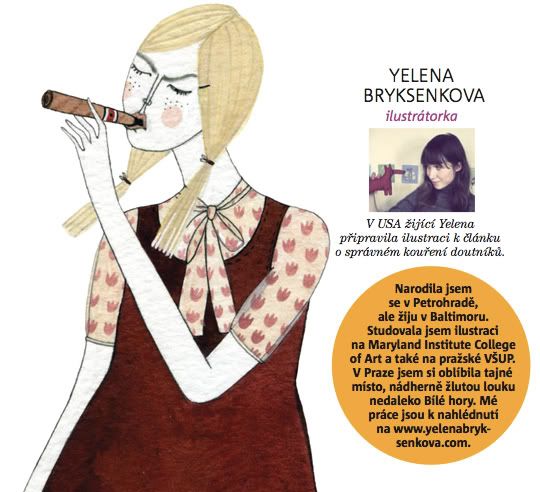 my mini bio at the start of the magazine says: "i was born in saint petersburg, and now live in baltimore. i studied illustration at MICA as well as prague's VŠUP. my favorite place in prague is a secret yellow field near bílá hora."