i sadly missed the
launch
, but i finally have the book in my hands!
amelia's compendium of fashion illustration
features 30 fashion illustrators and 45 fashion designers to promote the best in ethical fashion and jewelry design. the book was printed in kent, united kingdom with vegetable-based inks, and is not just a joy to look through, but also very pleasant to hold, touch (and smell).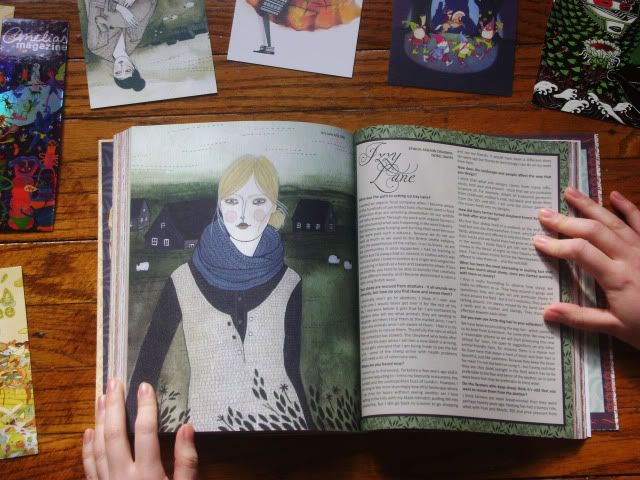 my illustrations are spread out over ten pages, but my favorites are the ones printed alongside an interview with isobel davies, founder of yorkshire-based knitwear company
izzy lane
, which i am very proud to represent. there is also a two-page interview with me, in which
amelia gregory
has lovingly changed my "colors" to "colours," and my "favorites" to "favourites."
i am honored (honoured) to be a part of this project and i look forward to more exciting opportunities in the future! (do purchase the book
here
, £20 / $32)