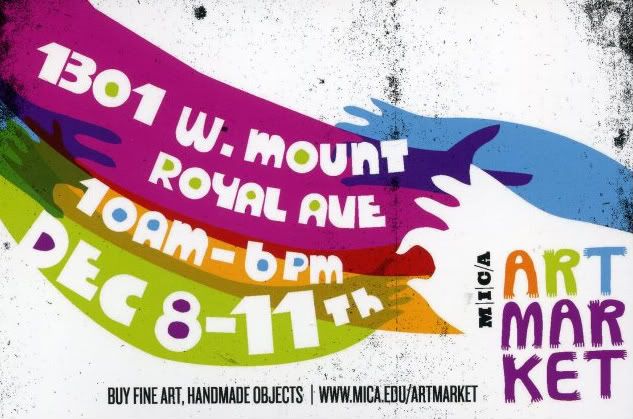 the annual
MICA art market
is coming up next week; i am participating as an alumna this year (which feels a little odd). on friday, december 10th, i will be working at the illustration table, probably all day, so if any of you are planning on coming, do stop by for a chat!
"the MICA art market is a venue for the sale of original artwork and hand-crafted wares created by students, faculty, staff, and alumni. the event fosters professional development, peer to peer networking, and provides funding for need-based student scholarships. admission to art market is free."
MICA leidy atrium, brown center. 1301 w. mount royal ave. baltimore, md 21217.