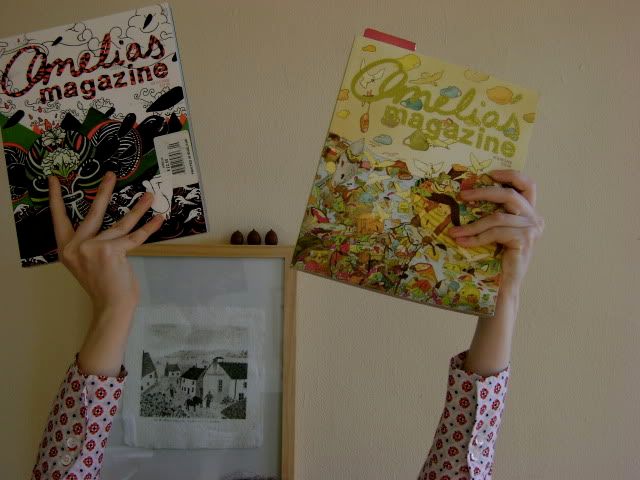 i used to work at a very cool shop called harbor news, in the harbor east neighborhood of baltimore. in addition to the typical american newsstand publications, we carried many, many (often obscure) domestic and international newspapers and magazines. baltimore wasn't ready for a shop like harbor news, unfortunately, and it went under.
but it was during my long shifts running the floor of the shop by myself that i first became acquainted with amelia's magazine. it was a beautiful printed magazine from london that came out twice a year for five years. the covers varied from sparkly, metallic, laser-cut, encrusted with swarovski crystals, scratch n' sniff - what have you, and the inside was a sensory overload of fashion, illustration, photography, music, and interesting articles. the magazine is no longer in print (although a few collectible back issues can be purchased
here
), but continues to thrive online at
ameliasmagazine.com
.
last year,
amelia gregory
produced her first book,
amelia's anthology of illustration
, and this year we await the release of
amelia's compendium of fashion illustration
. i am one of thirty illustrators to be featured in the book, which is anticipated to come out in time for the holidays. you can pre-order your copy
here
! the book is £18 ($30) or can be purchased together with the anthology and issues 7-10 of the magazine for £50 ($80).