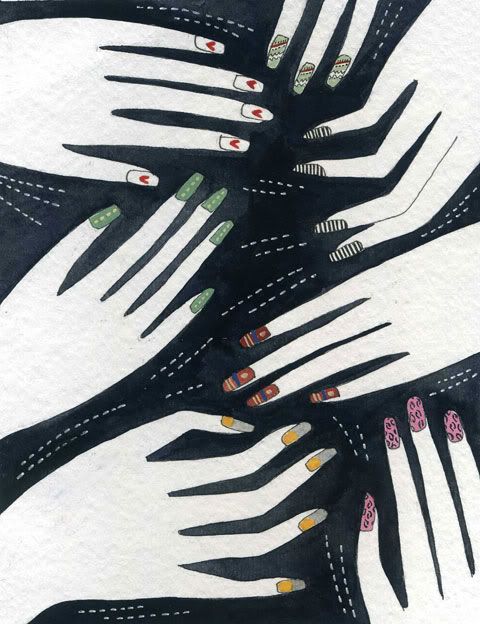 illustration for matt bramford's
article
in amelia's magazine about the barbican centre beauty party (part of the exhibition "future beauty: 30 years of japanese fashion") featuring
wah nails
, a nail art boutique in london.
also, it looks like i am one of the thirty illustrators who will be showcased in amelia's
compendium of fashion illustration
! on tuesday morning i gave a brief skype interview about my work to
amelia gregory
, which will be posted online as a supplement to the book sometime in early 2011.