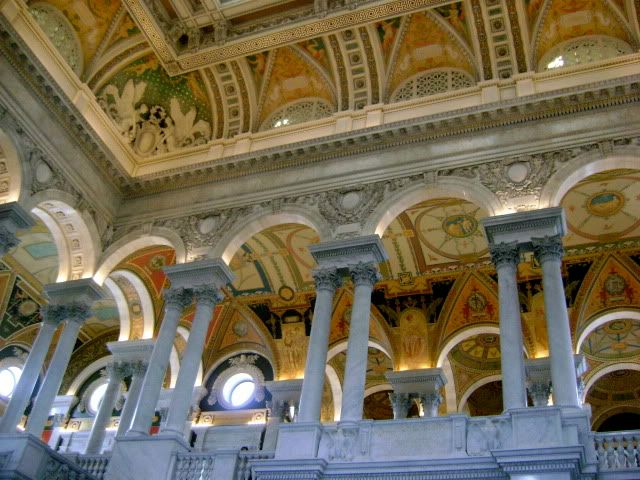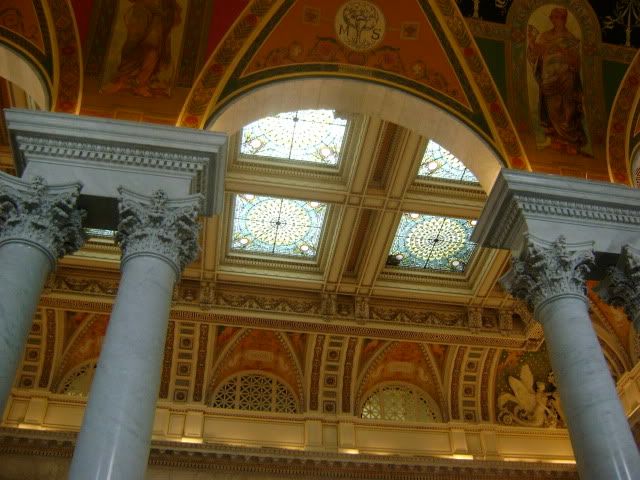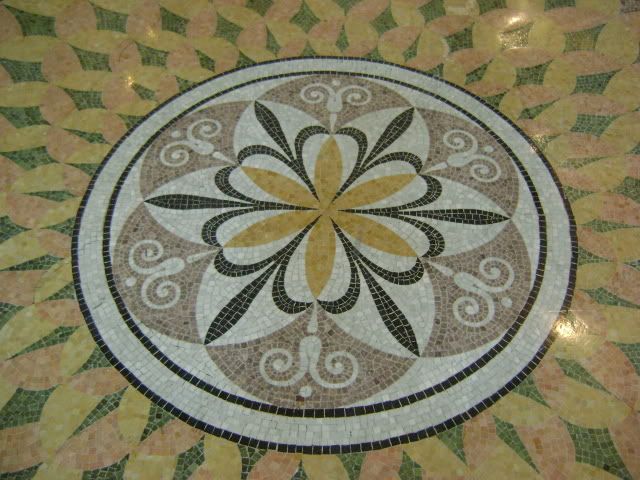 yesterday i took my monthly day trip to washington, d.c. the thought of the day was, "how is it that i have never been to the library of congress?" so i went into the jefferson building, and was completely dumbfounded by the incredible and overwhelming beauty of it. established in 1800, the
library of congress
is the largest library in the world, containing over 118 million items, which take up more than 500 miles of shelving. the only question is, where are the 118 million items?
i had a dream of settling down in a big armchair, surrounded by the greatest selection of books i have ever seen, but instead had a very eerie experience, running between the jefferson, adams, and madison buildings, and not seeing a single book. the madison building was especially kafkaesque: endless white, sterile hallways filled with numbered doors, like a hospital. a security guard told me that a reader's card will get me into the reading rooms, but i decided to do some research at home and figure out how this bizarre system works, so that next time i can approach this monster of a library with confidence. those books are in there somewhere!
mission for next month: get a reader's card and gain access to the lavish reading room of the thomas jefferson building. also draw the patterns on the mosaic floor.